INSTALLATION OF SECURITY SYSTEMS IN MALLS
A shopping mall is one of the most crowded hubs where people in large numbers visit on daily basis. Shopping malls have various stores, food courts, large parking areas, movie theatres, etc. that could be exposed to several criminal activities without proper security system. Hence, the usage of high technology security products has become mandatory in shopping malls recently.
Check out some of the products that you come across when you visit a shopping mall.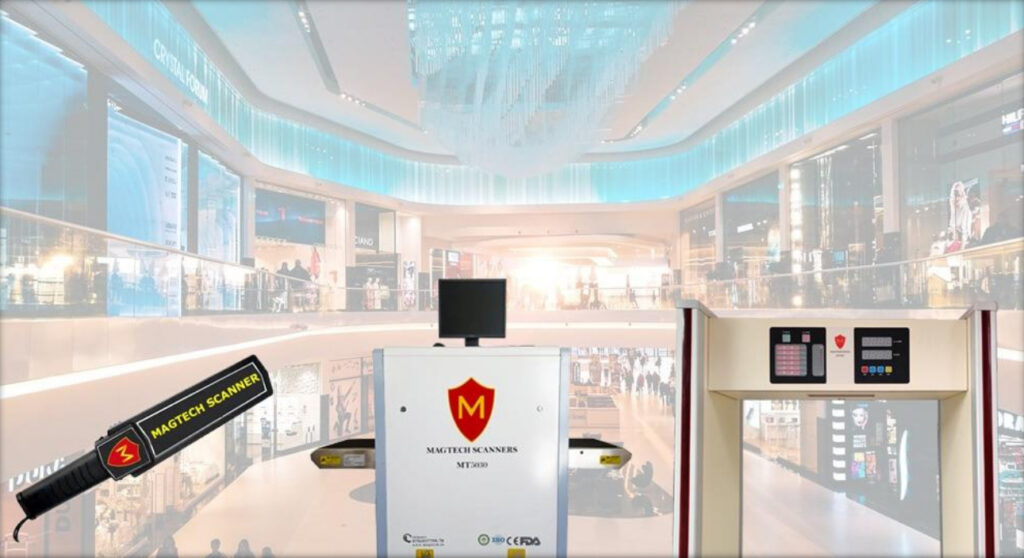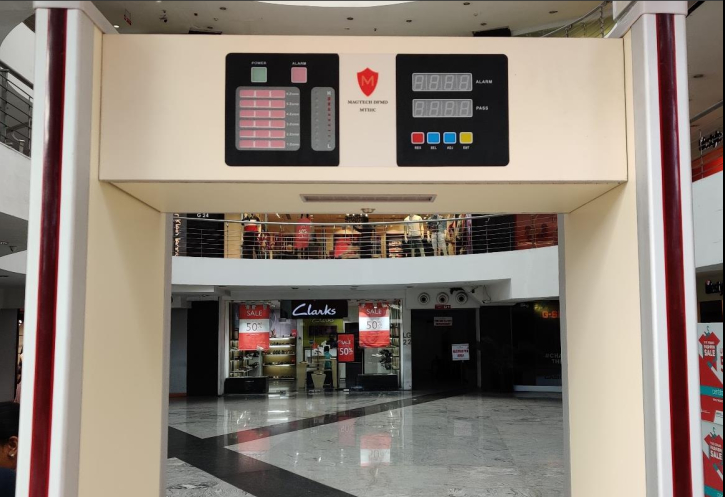 Magtech DFMD at Brooke fields Mall, Coimbatore
DOOR FRAME METAL DETECTOR
Make your customers to walk through our Metal Detectors while entering the shopping mall. Our highly sensitive metal detectors scans through completely and detects any metal objects.
Our Baggage scanners completely scans and inspects bags entering the mall with advanced X-Ray Image detection system which provides effective safety at the entrance of the crowded mall. The scanner keeps your premises away from hazardous metal objects which prevents any form of criminal activity.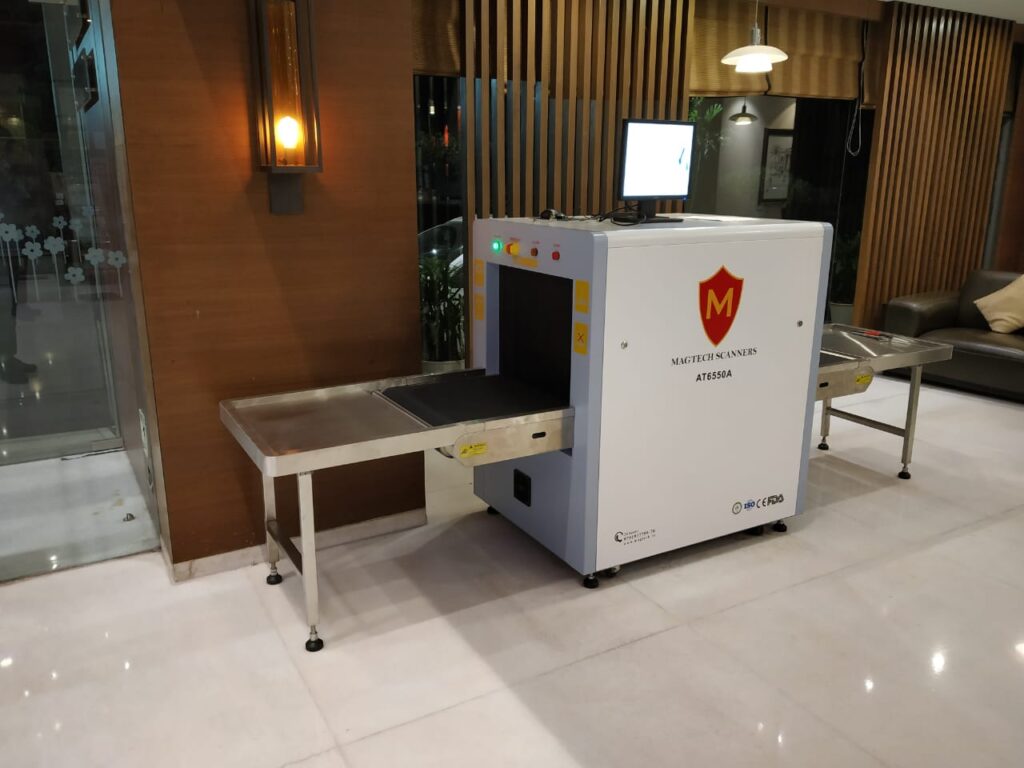 Magtech Baggage Scanner at Atria Mall, Mumbai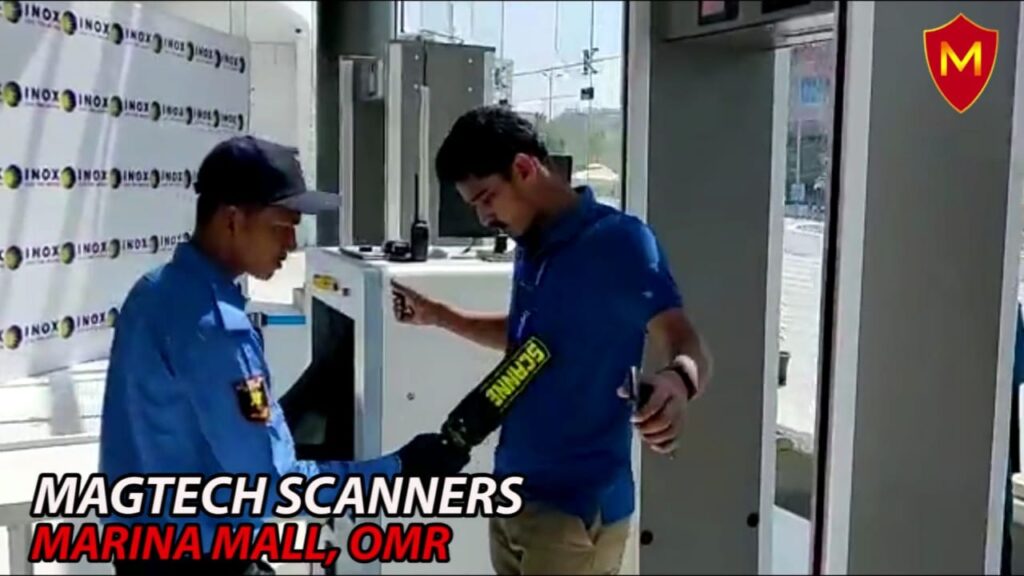 Magtech HHMD at Marina Mall, Chennai
Our highly sensitive Hand-Held Metal Detector is a perfect security measure to scan through the individuals and identify any hazardous metal objects.