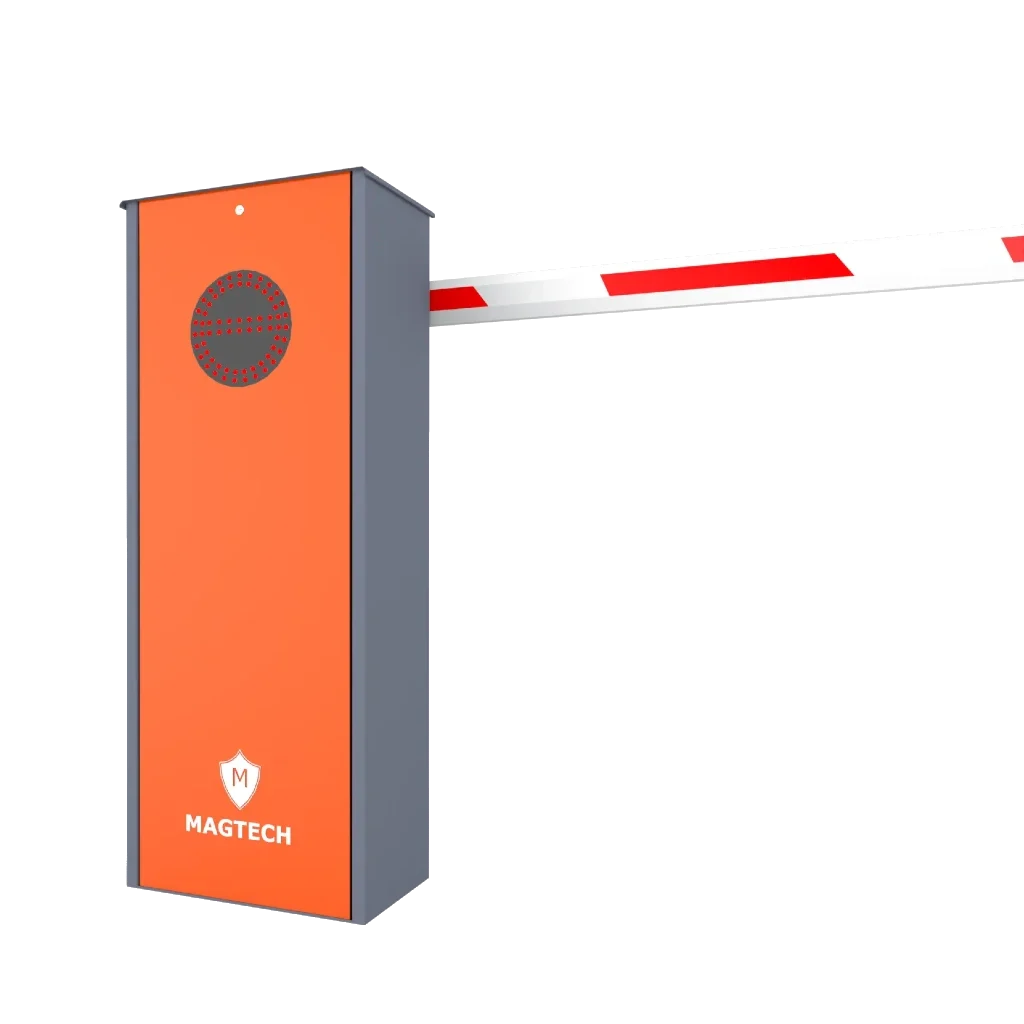 Boom barrier is mainly used for restricting unauthorized persons/vehicle entry into controlled environments and to control the traffic overflow. The arm can be in a bar or pole type that raises in a vertical position with a meter of 3.5m – 6m. Based on customer need, the arming meter can be adjusted but the default timing of the barrier is 3sec and 6sec. Pictogram LED indicators (Green & Red) have been placed to indicate the status of the barrier.
Implementation of technology innovated Boom barrier with parking access solution and RFID tag. Boom barriers can be divided into hydro-electromechanical, manual and automatic boom barriers. It is designed under a robust stainless steel design and is adaptive for continuous usage.

Magtech Boom Barrier offers entrance security at the entrance and exit points of factories, warehouses, corporate offices, residential apartments, parking lots, toll plazas etc. Magtech Boom Barrier can help to upgrade your security to the next level.
We provide High-performance Boom Barrier which are suitable for any premises. A wide range of lengths is available to ensure that all installation requirements are met. Our Boom barrier is well equipped with a manual operation in the event of a power failure and battery backup capability in our boom barrier models.
Check out "How Boom Barrier works?"