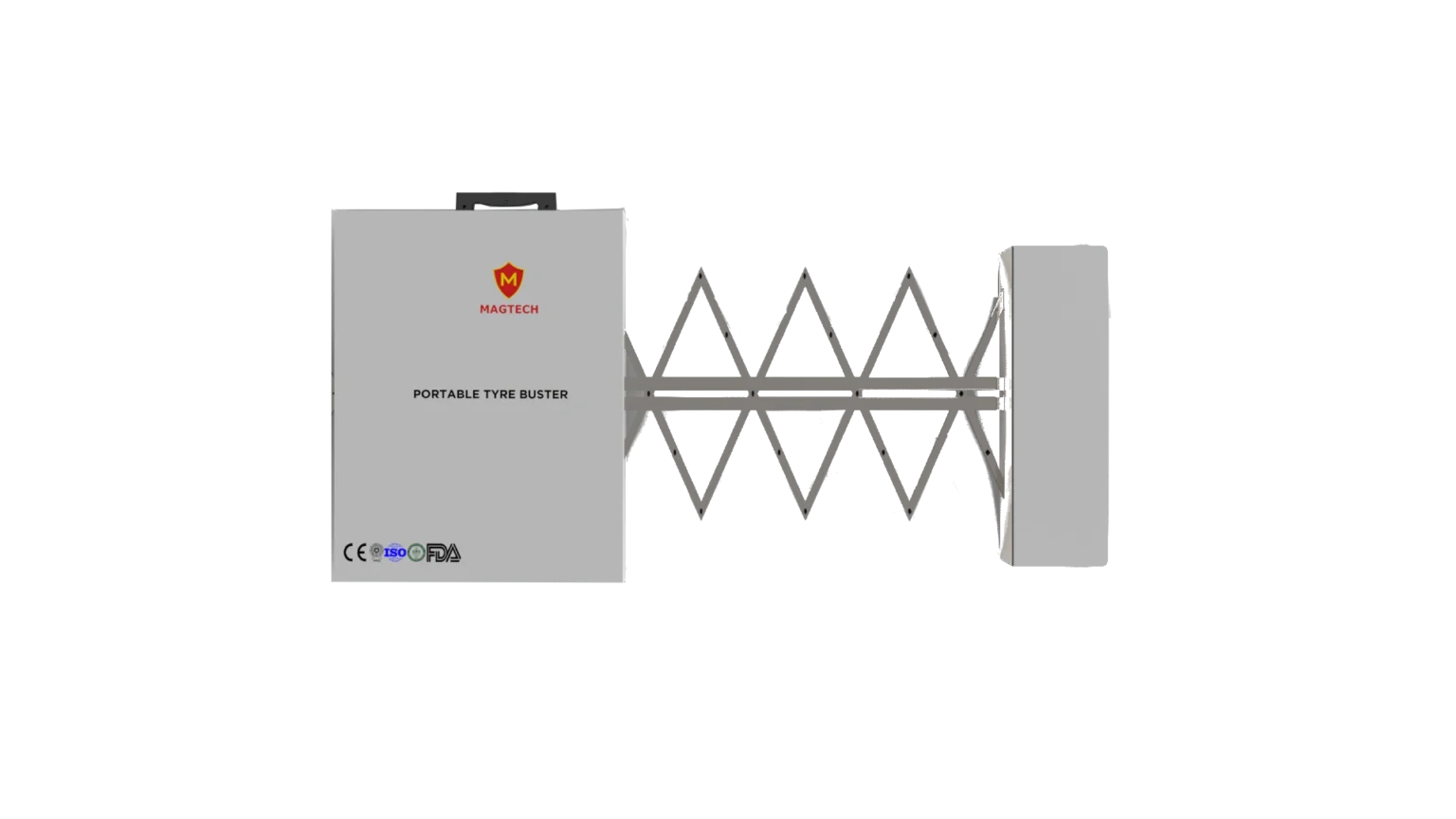 Magtech Portable tyre buster delivers an effective Road Blockage against forced entry of any vehicle. It is vital in high-security premises like Parliament, Embassies, Airports, Power Plant, and other security establishments. If anyone attempted to drive through at any speed, its hardened and sharp spikes penetrate the vehicle tyre and puncture it quickly which causes the vehicle to stop. The maximum time taken for these spikes to spread on the road is nearly 5 seconds. One man is enough deployment of a portable tyre buster. The entire portable tyre buster is developed in such a manner that no digging of the road is required for its installation and operation.
The length of the portable tyre killer is 7mts to cover across the road. 

It is fitted with a heavy-duty hook and rope on both sides.

Ideally designed to save space and use in any conditions.

The Spikes are mounted on mail frames in a systematic way. 

It is foldable/ collapsible into smaller sizes and be packed within a few minutes.

Comes with Carrying Case in Metal Box.