How Do Security Bollards work?
Security Bollards will help you to hold authorized and unauthorized vehicles and prevent access when it finds unauthorized vehicles by raising the bollards automatically. Security guards can also control the bollard remotely from a security post. You can use the hydraulic motors to raise the bollard to the full height from ground level. Magtech's bollards designed to be secure bollards give invulnerable protection as well as give us access control.
Security bollards are built with strong materials and installed into the ground with great construction. Mostly bollards are used at important facilities like embassies, ministries, and military bases.
Security bollards can work just like other access control gate systems, such as boom barriers and sliding gates. They can merge with access control systems and can control bollards using remote control systems from the security post of a facility.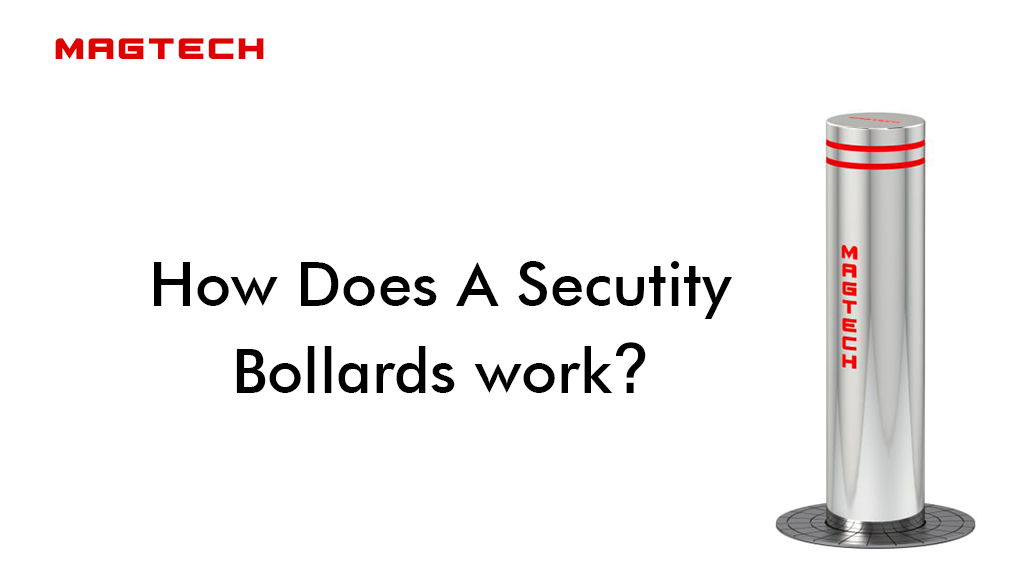 Security bollards can be controlled by various types of access control systems like swipe cards, audio intercom, mobile phone, or a single button controller. Some bollards are placed with induction loops and traffic signals for extra safety purposes.
In Magtech, we use Hydraulic bollard systems which are an incompressible liquid that is pushed by a pump within the bollard's cylinder to bring it up. The motors give the highest amount of force for moving the heavy steel bollards. The hydraulic system force is greater than a pneumatic system.
This shows the use of a Security bollard to install on your premises. If you are looking to upgrade the security of your premises then immediately call Magtech group, bollards in Chennai. Being more than a decade in this field we install top-quality security bollards in your premises and turn your place into an invulnerable area. To know more about the security equipment, contact us.