How Does Boom Barrier Works?
Nowadays, Automobile parking management systems are important in almost all places. Vehicle safety devices are used to achieve safety in parking areas. A boom barrier is also known as an Automatic gate barrier which carries a pole that hangs to one end at a vertical boom that ascends and descends with the help of a motor.
Boom barrier are the vital security solutions used to control vehicle entry and exits, controlling traffic in private and public areas. Boom barriers are mostly used in the parking areas of multiple indoor constructions which are like hotels, apartments, supermarkets, malls and industrial infrastructures. You can also find boom barriers in the toll booths; where boom barriers are specifically designed for the highway tolls.
Boom barriers provide a convenient alternative over traditional fences and gates, boom barriers are highly added in modern infrastructure projects. Adding advanced technology has expanded the efficiency of boom barriers in providing complete parking access solutions.
Boom barriers have come with sensors for the safety of the barrier and people. The control system circuits are connected to the ground initiatory loops, which are located within the trail surface. The initiatory loop makes the barrier arm not to descend suddenly when the vehicle is present in the passage area. The arm goes up when the car is passing through the barrier and then it will automatically go back to its closed position.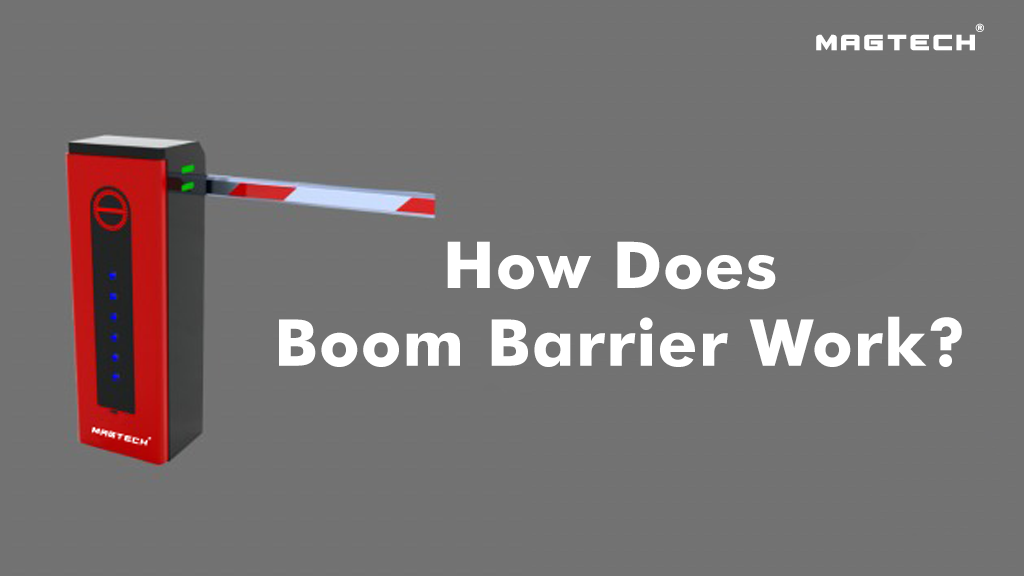 How boom barrier helps us
Add Protection to Your Entrance
Installing an automatic security gateway will be an added protection and help to save your possessions. For anyone who is installing an automatic gate system in their organization or factory, you are certainly getting rid of costly accidents and environmental damages at the building.
Safety Enhancement
Always contact Magtech group, the boom barrier in India for installing boom barriers in your premises. A boom barrier keeps your family members, business, and possessions safe and secure. A car automatic gate system is a successful machine that prevents unauthorized vehicles' access into a specific property.
Best for Traffic Control
Traffic could be an important problem all over the world. The boom barrier gives you freedom from safety management, relieves excessive pressure on human minds, and manages time. Big companies and factories are dependent on automatic doors and barriers.
Magtech Group, boom barrier in Hyderabad will help you to install boom barriers in your premises and improve your security to the next level. We provide security equipment like x-ray baggage scanner, door frame metal detector, swing barrier, flap barrier, handheld metal detector, bollards, tyre killers, Explosive detectors in India. You can contact us and get to know how this equipment will improve the security of your premises.