How Does Flap Barrier Works?
You will find flap barrier gates on the entrance of offices, airports, railway stations, and also in other many places. Flap barriers come up with a device for emergency control. Flap Barriers automatically open while people walk through the gate when they swipe access cards or face readers. After that, it closes down again.
Flap Barriers are simple and cost-effective automatic entrance gates to maintain crowded areas. The main focus of the Flap barrier is an inbuilt anti-breakthrough machine, which is used to find authorized and unauthorized persons who enter the premises. Flap Barriers are installed in places like Exhibitions, supermarkets, public transports, etc. It is mostly installed at commercial and industrial places. If you are looking for the right Flap Barrier, then Contact Magtech Group now scroll to know more about the Flap barrier.
Flap barriers are work with the visible wings that work in two-directional movements. Flap Barriers comes up with a sensor to prevent unauthorized entry. The Flap barrier mechanism has the feature that the wings can automatically open and close. Once the person swipes the card or shows his face in face reader the barrier gets opened, after the signal received by the access, the flap barrier automatically closes after a few seconds. Flap barriers come up with a function that protects a person from any injury caused by the closing of the flap barrier wings during the person's pass-through duration.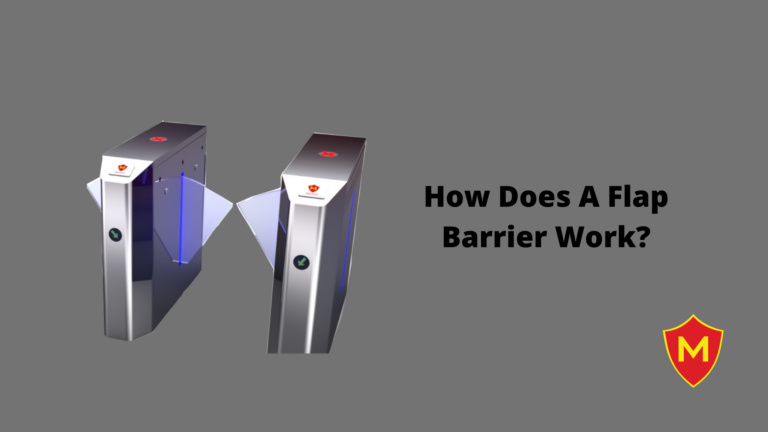 How can the flap barrier be controlled?
Flap Barrier can be controlled with the help of Switches which will be handy in manual control of gates, located in the security post of the premises. Control Button is a fast and secure wireless programming that operates with a larger garage /Sliding door which comes with a lasting lithium battery. By using access cards also you can control the flap barrier. The access card works as a Two-way radio transmitter that sends a signal to the tag and receives its granting.
What other devices will be in the Flap barrier?
The biometric specialties used for worker identification such as faces, fingerprints, iris, and voice. Defense bases and government institutions mostly use biometrics for assuring that they are authorized persons and the timely attendance of workers.
Third-Party Access Control System
The core purpose of an access control system on the premises is to prevent unauthorized entry. Access control is a vital key of security programs to make sure that the access control system is in place to protect private information.
Magtech Group, Flap Barrier manufacturer in India will help you to install boom barriers in your premises and improve your security to the next level. We provide security equipment like x-ray baggage scanner, door frame metal detector, swing barrier, flap barrier, handheld metal detector, bollards, tyre killers, Explosive detectors in India. You can contact us and get to know how this equipment will improve the security of your premises.